By Jake Marshall,
January 22, 2019
Posted in: NFL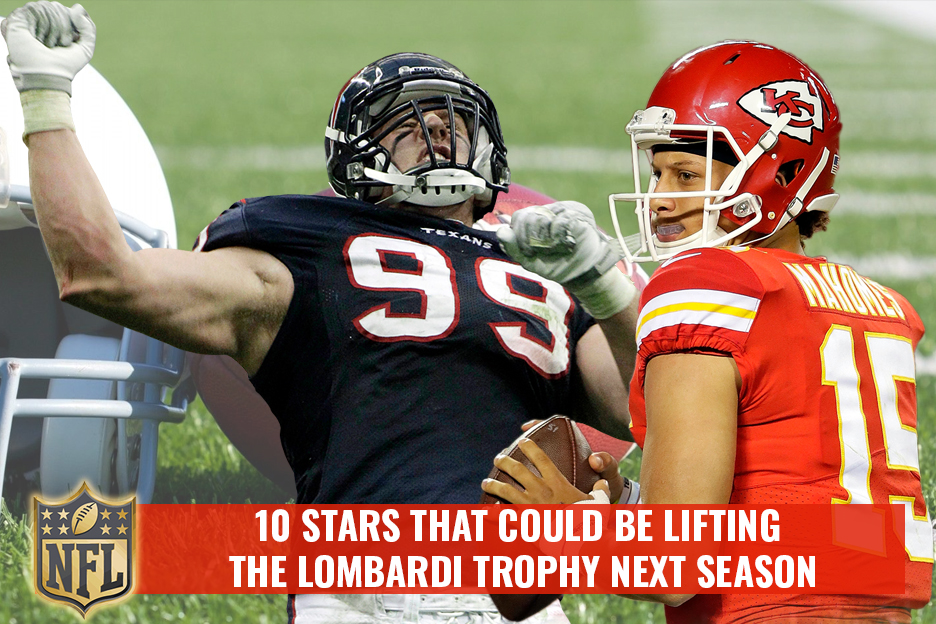 Super Bowl LIII will feature a dynasty on one sideline and fresh blood on the other.
The Patriots are the present and the Rams the potential future of the NFL. They're filled with star players and led by two coaches who are at the top of their game and 34 years apart in age.
New England QB Tom Brady will be going for his sixth championship with coach Bill Belichick. LA coach Sean McVay and QB Jared Goff, young and hungry, are looking for their first.
But aside from Goff, there are many star players looking for their first Super Bowl title. Yet they didn't get as far as the Big Game.
Still, there's a surprising amount of the league's best who are not only looking for that elusive ring but are within striking distance of obtaining it next season.
Much of this list contains veteran players. But I've made sure to add the greatest of the bunch whether they're 37 or 23 years old. And the odds of their teams winning Super Bowl LIV are placed below.
So here are 10 NFL stars I could see lifting the Lombardi Trophy next season.
*Odds are Courtesy of Sportsbetting.ag
Khalil Mack, Edge-Rusher, Chicago Bears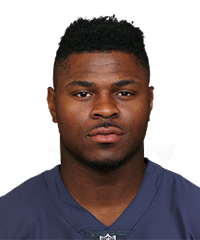 It seemed like things were lining up nicely for the Bears this season.
After trading for Mack, Chicago had officially assembled the best defense in the league. Their front-seven was ferocious all season. The Kendall Fuller-Eddie Jackson duo in the secondary kept a tight seal on the opposing passing attack.
But in the end, a hot Eagles team led by quarterback Nick Foles broke through late in the 4th quarter against them.
Before their Wild Card round loss, it seemed the Bears were the Super Bowl dark horse, an interesting alternative to the high-powered offenses in New Orleans, Los Angeles, and Kansas City. And they will be so yet again next season.
Quarterback Mitch Trubisky saw wonderful improvements this year. Head coach Matt Nagy has been careful-yet-effective with his approach to opening the offense more and more to him. It's a big reason why they jumped eight spots in the league standings on that side of the ball.
And by getting Mack for what turned out to be a late first-round pick, they've secured a generational talent at a great value. In combination with other young impact pass-rushers like Roquan Smith (21) and Leonard Floyd (26), there's the potential of this core staying strong for at least another few years.
But Akiem Hicks is soon to be 30, and these Pro Bowl-caliber defenders—and Trubisky—will need new contracts before long.
The Bears' championship window might not be a big one. It may be converging together at just the right time though. The combination of the Mack-led defense and the progressing offense gives them high hopes for 2019.
And a great value at +1400.
The Odds: Chicago Bears (+1400)
Ezekiel Elliott, Running Back, Dallas Cowboys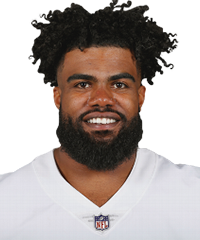 The only aspect that makes me doubt Elliott winning a Super Bowl is the reality of who's coaching him.
Until the Cowboys replace Jason Garrett, their shot at a championship will be slightly handicapped. But Elliott and his offensive line give them a clear advantage over much of the league.
Dak Prescott may not ever become a top-10 QB. But there's no doubt grabbing WR Amari Cooper from Oakland has helped the downfield attack.
And though there will eventually be a serious salary cap crunch to keep a lot of talented young defenders, it's a good problem to have. DE Demarcus Lawrence and CB Byron Lewis are both Pro Bowlers this year and are considered elder statesmen on this defense at only 26.
That's because of the impact a young front seven, led by 21-year-old Leighton Vander Esch, had over the course of 2018. He was also one of six players 25 and under to be in the team's top-nine in tackles.
As for Elliott, he will have to remain a major workhorse if the Cowboys are ever going to even get to a Super Bowl. But he is one of the better backs of this decade. And with an assortment of Pro Bowlers blocking for him, there's always the threat of the Cowboys being able to control a game in the trenches.
This one is a longshot. But not long enough to have them buried as the 12th wagering option.
That defense will only grow, and Elliott doesn't look like he's slowing down any time soon. Despite all the noise that always surrounds this franchise, they could sneak up on some folks in 2019.
The Odds: Dallas Cowboys (+2500)
Philip Rivers, Quarterback, Los Angeles Chargers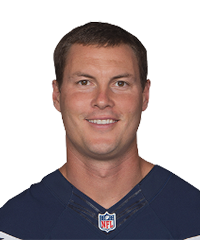 Something about this season made it seem as if it was Philip Rivers' best and final shot at a ring. But in all honesty, from looking at LA's roster, he has just as much of a chance at winning it all next year.
Out of all the important pieces on their offense, Tyrell Williams is the only one scheduled to hit the free agent market. The wide receiver had 652 yards and five touchdowns. Besides that, there really aren't many holes at the offensive skill positions.
If the Chargers are going to win a Super Bowl title though, they must use a lot of available cap on defensive depth. That's especially the case on the second and third levels.
But the O-line also needs a bit of work done before the 2019 season. Especially with Rivers now going into his age-38 season, the pass protection is more important than ever. He may seem ageless with the numbers he's been putting up. His lack of mobility could change that at any moment though.
All in all, this team is set up very well in the immediate future. Their +1600 odds reflect that, as those are the third-best in the AFC.
The LA pass-rushers, Joey Bosa and Melvin Ingram, are still one of the better one-two punches. Derwin James and Desmond King were great early picks in their respective drafts to boost the secondary. And Rivers still has Melvin Gordon III behind him to provide support when healthy.
They need to retain Williams or find a similar target on the other side of Keenan Allen. With that, they'll have enough weapons to remain one of the league's better offenses.
The Odds: Los Angeles Chargers (+1600)
J.J. Watt, Defensive End, Houston Texans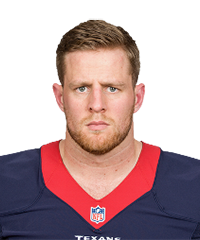 There's no way of underestimating J.J. Watt's impact on the Texans' defense.
He came back after playing only eight games between 2016 and '17 to play all 16 in 2018. And he not only had a league-leading seven forced fumbles and impressive 16 sacks. But he was also the main reason for Houston going from the 23rd-ranked defense to 7th-best.
The Watt-led defensive line, accompanied by Jadeveon Clowney, was ranked first overall in adjusted line yards allowed. Opponent running backs hardly ever got to the second level or beyond. They also had the third-most runs stuffed at or behind the line.
Houston as a whole is getting much better. Deshaun Watson should be a legitimate franchise quarterback for the next decade, if not longer. His dual-threat capabilities are matched by few and he has become extremely comfortable in Bill O'Brien's offense.
With that said, he really needs some help on his offensive line. They gave up the most sacks this season and were a full 22 sacks over the league average allowed.
If Houston can use the draft as rival Indianapolis did, they could see a huge development on the O-line and the betting line, and fast. Maybe even fast enough to get Watt his first Super Bowl ring next year.
The Odds: Houston Texans (+2500)
Andrew Luck, Quarterback, Indianapolis Colts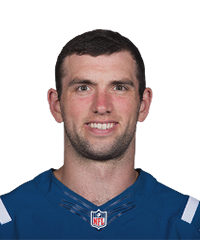 Another AFC South star with an outside shot at raising the Lombardi Trophy next year is Andrew Luck.
The Colts quarterback returned after losing a whole season due to a shoulder injury. And he never lost his Pro Bowl-caliber edge. With a revamped offensive line, Luck thrived and had his best connection yet with T.Y. Hilton yet.
The defense found some gems in recent drafts. 23-year-old linebackers Darius Leonard and Anthony Walker looked like veterans all year and Denico Autry was quite the disrupter in the pass-rush. Malik Hooker (22) at safety is another reliable star-in-the-making.
With all this young talent, the Colts will have a lot of cap space this offseason. They may not want to spend a ton to save for the future. But if they go all in for big players on the market, they will be one of the AFC favorites come next season.
Luck has been consistent when healthy and has always had the intangibles to lead this team all the way. In 2019, with an added piece in the passing game or an upgrade at running back, he'll have a real chance.
At +2500 and all that space to work with, this might be the best value pick for Super Bowl LIV.
The Odds: Indianapolis Colts (+2500)
Michael Thomas, Wide Receiver, New Orleans Saints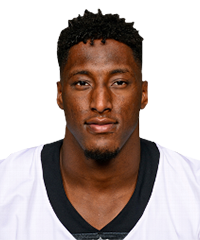 Despite the blown call near the end of regulation, the Saints still had a chance to win the NFC Championship in overtime.
But quarterback Drew Brees threw an interception and the Rams nailed a 57-yard field goal to punch their ticket to Super Bowl Sunday.
It's somewhat hard to believe with all the good offenses they've had, that Brees and coach Sean Payton only have one Super Bowl title together. It's even harder to believe that the one win didn't come with Michael Thomas.
Brees' No. 1 target not only caught a league-leading 125 passes this season, but also grabbed 85% of balls thrown his way. The future hall-of-fame QB relied on him all year to make big plays in the red zone and to move the chains on key 3rd downs. And the receiver rarely ever failed him.
After an eye-popping rookie year in 2016, Thomas somehow improved in both years since then. His 1,405 yards was the sixth-most in the league.
The Saints will need a little more help with their pass-defense and perhaps another throwing target besides Thomas and Alvin Kamara. But overall, this Saints team will still be built for a Super Bowl run in 2019.
And though the Rams are at +800 as well, I'd consider New Orleans to be NFC favorites next season.
The Odds: New Orleans Saints (+800)
Travis Kelce, Tight End, Kansas City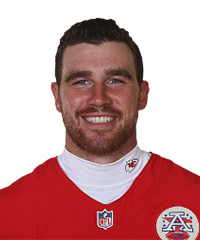 He's becoming one of the more marketable players in the league and is likely still the best at his position.
But Travis Kelce, despite being a big cog in Kansas City's offensive machine, is still looking for a Super Bowl title. Though, it may not be long before he has one.
Needless to say, the future is very bright for the Chiefs. The trio of Kelce, QB Patrick Mahomes, and WR Tyreek Hill should be together for some time. The two pass-catchers had 190 grabs and 2,815 yards between them this year alone.
Their unique skill-sets matched with the ultimate gun-slinger in Mahomes will put them atop the NFL odds next year. That's no matter if Tom Brady wins another Super Bowl or not. It will almost be a disappointment if the Chiefs end up anywhere short of playing the NFL's final game next season.
They do have things they need to clean up defensively. OLB Justin Houston and safety Eric Berry are past their prime, banged up, and costing them a lot. They're valuable veteran leaders to have, but they need younger players to step up, especially in the secondary.
Near the line, the Chiefs will be more than ok. Dee Ford (13 sacks, seven forced fumbles) and Chris Jones (15.5 sacks, 19 tackles for loss) are absolute wrecking balls.
So with some extra help defending the pass, Kelce could get his ring. Everyone knows the offense will be firing on all cylinders. And even as he nears 30, it doesn't look like the All-Pro tight end won't be slowing down anytime soon.
The Odds: Kansas City Chiefs (+700)
Antonio Brown, Wide Receiver, Pittsburgh Steelers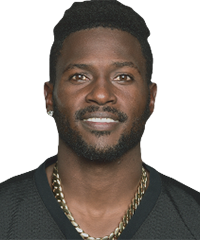 This is definitely a wild card pick depending on where the wide receiver ends up.
If he mends fences with Pittsburgh—and that's a big "if"—then there's always a chance of the Steelers contending. But Ben Roethlisberger isn't helping the drama surrounding this team either. And there sure was a lot of it during the 2018 season.
Offensively, this is one of the most talented teams in the league. But they became too pass-heavy at the end of the year with Roethlisberger making several crucial mistakes. Losses to lackluster teams like Denver and Oakland came back to bite them in the end and they were left out of the playoffs.
But between wideouts Brown and Juju Smith-Schuster, Big Ben at QB, and the emergence of RB James Connor, this offense should be more balanced in 2019.
There were some uncharacteristic cracks on the O-line at times, as that group is aging. But they were still 4th in QB sack rate allowed this season.
The defense will still need work, especially at corner. But linebacker isn't far behind it in terms of need. And it will also be a great draft for pass-rushers if they want to add to the heat T.J. Watt and Cameron Heyward brought (21 sacks) this season.
Now, if Brown does get shipped out of town, it likely could be to San Francisco. That will be an interesting team to watch if healthy next year. But they're a pretty big unknown going into 2019.
Despite not making the playoffs either, the Steelers are the much better bet at +2000 than the Niners at +2500.
The Odds: Pittsburgh Steelers (+2000)
Demarcus Lawrence, Defensive End, Dallas Cowboys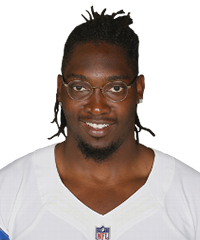 Demarcus Lawrence will be the best free agent on the market this offseason. It's not hard to see why after he compiled 25 sacks over the last two years.
Dallas could very well re-sign him and will make it their No. 1 priority in the offseason. Keeping that defensive core together is vital to their success. It shut down some of the better offenses in the league this year before finally surrendering 30 points in its playoff loss to the Rams.
Lawrence only had two sacks in the last seven regular season games. Once opponents started giving him most of the attention, no one really picked up the slack.
There is some talent on the defensive line. But Randy Gregory (six sacks) and Tyrone Crawford (5.5) weren't exactly game-changers either.
With a little more pass-rush (27th in sack rate) and an extra passing target or two, Dallas will be a contender in 2019. But first, they must get Lawrence back in the fold.
The Odds: Dallas Cowboys (+2500)
Patrick Mahomes, Quarterback, Kansas City Chiefs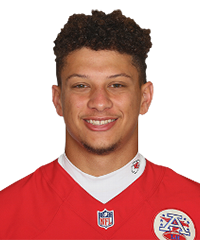 Yes, he's only been a starter for one year. So it's not like Patrick Mahomes has been waiting his turn at a title like the rest of these players. They've all been in the league longer than him.
But it only seems like a matter of when for Mahomes.
One defender lining up a few inches too far was the difference in them not making the Super Bowl. If the coin flip had went their way, they'd probably be there after that too. But that didn't happen, and the Patriots found a way when it mattered most after being gifted a second chance.
But even though the game went to the G.O.A.T., Tom Brady, the future is all about Mahomes. He'll likely run away with the MVP voting, having thrown for 50 touchdowns in his first season taking the reins of Andy Reid's offense.
He has plenty of weapons coming back. Although Mahomes probably needs a backfield addition and reinforcements in the secondary, the Chiefs are never counted out simply because of that passing game.
Sammy Watkins is being paid a lot of money (over $19M next year) to be a difference-maker across from Tyreek Hill. If they can keep him on the field more, there's no reason why this team can't ride this pass-game deep into the playoffs once more.
And if they get a little defensive help, there'll be a lot of money on Mahomes and Kansas City next year.
The Odds: Kansas City Chiefs (+800)